!!! Anniversary Sale !!!
This month I celebrate 3 years of owning the shop!

Wow, how times flies when you're having fun!!!!
We've grown,

launched an online store

, moved next door, expanded to 3 store fronts, and become a Janome Dealer all in 3 years!
And now more than ever, I'm so grateful for all the wonderful people I've met who've become good customers and dear friends!
!!! Thank you !!!


To celebrate our 3rd Anniversary


we are having an Anniversary Sale




September 10 - 22


With Scissor & Knife Sharpening Service on Sept 22!

Buy Any New Janome Sewing Machine and receive a $50 gift certificate to be used on any merchandise in the store during October, November or December!




20% OFF

solids and many blenders including Jenny Beyer Palette, Brushline, Grunge, Shadow Play, Essex Linen and more!


20% OFF

FQ Bundles


20% OFF

Kim Diehl Yardage


30% OFF

Batik Yardage


1 Yard minimum on all cut sale fabric




FQ's - 4 for $10

- no limit (applies to precut FQ's only)


F8's - 4 for $5

- no limit (applies to precut F8's only)



Fabric End Bundles - take an additional 25% OFF




the already 25% discounted price!





Clearance Fabric only $5.00/yard




1 Yard minimum on all cut sale fabric



Plus enter a drawing to win a $100 Gift Certificate
or one of 2 $50 gift certificates!
Enter each time you visit the store during our sale!
Mark your calendars!!!! Sept 10 - 22

Please note that reward points will NOT be earned
during the Anniversary Sale.






Be sure to say hi to Alex
who has enjoyed his time off at home and is now back at the shop
nearly every day!

He is ready to work hard
as our official greeter and devoted shopping companion!



Halloween Goodies & Kits
Riley Blake's Cats, Bats & Jacks
is served up in 5" packs and
yardage on the bolt!

Also available in a kit complete with 5" pack, yardage, backing and pattern to make this spooky but cute table runner!
$35.00




Table Topper/ Wall Hanging Kits
of Pumpkin Season
25-1/2" square. Kit includes all fabric for top, binding and back! $38.00
Just need Pumpkin Season pattern.



Plus, be super spooky and quilt your piece with Glow in the Dark Thread!
$6.95 per spool



Are You a "Lucky" Quilter?
Purchase a Lucky Quilt Company T-Shirt and wear it into the stop to get a chance to win a monthly prize worth $50. Enter the drawing EVERY time you enter the shop wearing your t-shirt each month! Prizes will be drawn at the end of each month and will vary but will always be valued at least $50!
T-Shirts Sizes Small - XLarge retail for $14.50
T-Shirts XX - XXXX retail for $16.50
Don't just be a Bag Lady,
Be a

"Lucky"

Bag Lady!

These adorable Lucky Tote Bags are heavy canvas and made in the USA! Watch your email or on Facebook for our Special Bag Lady Days! On a Bag Lady Day, bring your bag into the store, or come into the store on that day and buy your bag and receive the Bag Lady Special for that day! These Special Days will pop up once or twice each month!
For instance, a Bag Lady Day special might be 10% off your entire purchase or it might be all precuts 20% off! You never know what might pop up!
Stop in and buy your bag today so you are ready!!!!!
Lucky Quilt Company Totes $18.50.

Embroidery with Wool Workshop
4th Tuesday of each month
(Except Oct will be 5th Tues!)
6:00 p.m. - 8:00 p.m. $10
Each month, learn a new stitch, technique or make a new project!
Image at left is September's project
Click on supply list below:


To sign up, simply call the shop to say "I'll be there!"
(815) 239-1026

Introducing "ScrapLab"
at Lucky Quilt Co.
4th Wednesday of each month
10:00 - 4:00
Starting Sept 26!
Only $15 gets you a free pattern and/or technique or block design demo to use your scraps and stash plus the all day sew-in! Fabric requirements for each month will be on our website under "Classes" and as a handout at the register. Make the project festive for the holidays, charming for your home, or as a special gift!
Projects will include table toppers, runners, accessories,
stash buster quilt blocks and more!


September's Project


22" x 22"
Supplies needed for Septembers project are:
26 - 2" x 7" Medium or Dark fabric scraps
8 - 4" x 6" Medium or Dark scraps for star points
1 FQ - White or Light for triangles and sashing
3/8 yd. - Dark fabric for cornerstones, border and binding
3/4 yd. - Backing fabric or piece a scrappy back 27" sq.
25" square of batting
Lapel Glue Stick (Optional)

Binding Workshops
Sign up for 1, 2, 3
or all of them!


Oct 6 2:00 - 4:00

Learn the traditional method of attaching a binding by machine and then
hand stitching it to the back of the quilt. $15

Oct 20 2:00 - 4:00


Learn to attach and finish your binding on your quilt with your sewing machine. $15



Nov 3 2:00 - 4:00
Learn the new and easy method "Magic Flange" binding
all done with your sewing machine. $15.

Nov 3 2:00 - 4:00


Learn how to make and attach a curved bias binding. $15.



To register, simply call or stop in at the shop!
(815) 239-1026.
"The Buzz"
Fun and Free Gathering
2nd Monday of each month!


Next Buzz - Sept 10
9:00 a.m. Buzz
(Free!)- Come and join us for a hot cup of coffee, tea or cocoa and see what's new & what's coming! Plus get a free gift just for attending!
The Bee

- Immediately following

The Buzz!



10:00 - 4:00
- ($10) Stay and Sew! Hang out with other quilters all day, work on any project you'd like PLUS get a $5.00 coupon to use toward any regular priced purchase of $20 or more that day!


Friday Happy Sew
2nd and 4th Friday of each month


Sept 14 & 28


Join us from 10:00 - 8:00 for Open Sew with Optional "Make & Take" Project at 1:00!
Kits will be for sale (Approx. $5.00) for the featured project each month.
September's project is this darling little fabric box!
Call the shop to sign up! (815) 239-1026


Quilting 101
4 Sessions: Oct 6, Oct 20, Nov 3, Nov 17
10:00 - 1:00, $20 each session
This is a great class to take if you've wanted to start quilting or if you'd like a good review of the quilting basics! Class meets for 4 sessions and you will have a completed table runner in your choice of fabrics when you are finished!
Sign up today!
Class is limited to only 6.
(815) 239-1026






Paper Piecing 101

10:00 - 3:00

If you've been considering Paper Piecing, now is the time to jump in! This class will take you through the basics of paper piecing as well as provide helpful tips and hints. Designed to be simple enough for the beginner or the advanced quilter who wants to learn this easy method of piecing. Be sure to pick up a class handout of cutting instructions at the shop and have them completed BEFORE CLASS.
Call the shop to sign up today! (815) 239-1026




Learn this great technique now
so you'll be ready to take part in this beautiful Paper Piecing BOM
coming in early 2019!

Prairie Star Quilt Retreat
3 openings available for
October 21 - 26
Click here for more details


Christmas & Holiday Gift Ideas, Quilt Kits and More!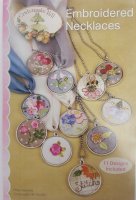 Embroidered Necklaces!
What could be sweeter than that!?!



You'll need a Jewelry Kit for each necklace $13.99, one time purchase of the pattern $10, embroidery thread & scraps of fabric.



Darling and unique Christmas gifts!





Create your own designer oven mitt with a silicone overlay! GREAT gift idea!

Each package includes a silicone overlay, instructions and templates. $14.99


Silicone Overlay Refills available at $9.00 to make more!



Overnight Delivery

Set of Nesting Tins
$18.99

Overnight Delivery
Set of Towels
24.99



Plus Overnight Delivery
Precuts and Yardage
on the bolt!

Christmas Figgs Quilt Kit, Precuts & Yardage
Gorgeous, freshly picked and packaged!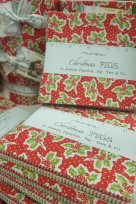 Kits include all fabric for top with border.
$92.50

Will need pattern, binding and backing.

SWELL Tins and Yardage!







Good Tidings
Precuts and Yardage!
COUPON ... COUPON ... COUPON
20% off any regular priced book or pattern of your choice.
Coupon cannot be combined with any other offer or discount.
Coupon expires Sat., Sept 29, 2018.