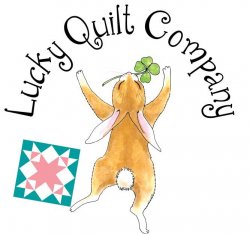 www.lucky2bquilting.com

(815) 239-1026
421-425 Main St. Pecatonica, IL 61063
Store hours: Mon 10 - 5, Tues 10 - 7, Wed - Sat 10 - 5
Hello Lucky Quilters,
NEWS FLASH!!!

We've just had a couple spots open up in the Torstenson Quilt Retreat in October.


3 Nights, 4 Days
October 15, 16, 17, 18
$239 includes 2 dinners and continental breakfast each morning.

If you haven't checked this place out yet, it's fabulous!!! Located less than 10 minutes from the shop in Pecatonica, it is a luxury log home with a gourmet kitchen, 5 full bathrooms and a sewing room with 3 story windows looking over the backwaters and prairies around the Pecatonica River - and all on the first floor! It's the perfect place to relax, recharge, make new friends, rest, eat, sew....... just what you need to get away, work on some projects and relax.

We have 4 spots open! If you and perhaps a friend or two would like to join us, please call the shop at (815) 239-1026 to make your payment to reserve your spot(s).

Click here for more information on our Quilt Retreats.