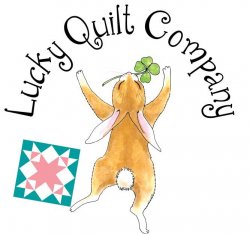 www.lucky2bquilting.com

(815) 239-1026
421-425 Main St. Pecatonica, IL 61063
Store hours: Mon 10 - 5, Tues 10 - 7, Wed - Sat 10 - 5
Lucky's Bag Lady Days
Monday, Dec 10 10:00 - 5:00
Tuesday, Dec 11 10:00 - 7:00
Bring in your Lucky Tote


(or buy one for $18.50)
and receive 20% OFF all Christmas kits & patterns!


If you've been "eyeing" one of our Christmas Quilt kits, now is the time!


Fabric yardage and FQ's excluded. If totes sell out, simply pay for your tote. When totes arrive, we will notify you that it's ready to be picked up at your convenience!


Visit our website to view new products
that have just arrived!
Simply click the link below: