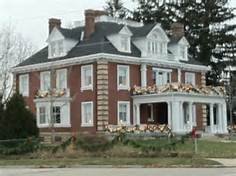 Join Cassie for our annual
Jones Mansion Retreat
in Mineral Point, WI
February 28 - March 3
3 Days, 3 Nights
Jones Mansion is a beautiful early 1900's mansion filled with grace and charm. Join us for a trip back in time at this gorgeous getaway. $240 includes continental breakfast each morning. Lunches and dinners on your own. Large kitchen is available or join a friend or group to go to one of the fabulous local eateries. Room accommodations include single, double and triple occupancy. Kitchen, dining room, library and gathering room on first floor. Most bedrooms on the 2nd floor. Sewing studio on 3rd floor. There will be someone to help load machines and supplies on Thursday afternoon when we arrive and again to pack cars on Sunday afternoon when we depart. $50 deposit reserves your spot. Balance due February 16.
Call the shop to register (815) 239-1026.

Fat Quarter Bundles 30% OFF
Thru January 31, 2019

Follow us on Facebook to see what's new!


Heart Oven Mitt Kits
only $10
includes all fabric, batting, Insul-Bright and instructions.




Hearts a Flutter
Applique Pillow Kit
$12.99
includes fabric and instructions.



Sweetness Abounds
with these enchanting little bowl fillers
just in time for spring!

Pattern $9.99

Lori Holt's "Yes You Can"
Table Runner KIT from the
Farm Girl Vintage Collection!
$38.50
Kits are on the way!
Reserve yours today if you haven't already!




Quilting 201
Saturday - March 2, 16 and 30
2:00 - 5:00
$60 for all 3 sessions

Perfect class for the quilter who has completed Quilting 101 or who is a "seasoned" beginner, or the intermediate quilter who would like a great review of techniques! In this class you will make 6 different blocks with different components that will carry you through your future quilting projects. Some pre-class cutting required to give you more time to actually work on your project in class. Choose your own fabric combination to make the table topper shown left above. Fabric requirements and pre-cutting instructions available at the shop upon registration.
Call to register today! (815) 239-1026


Join us on a bus to

Quilt Festival in Rosemont
March 28, 2019

$40 includes round trip transportation on a Van Galder bus and show ticket.
Board the bus at Granite City at CherryVale Mall in Rockford (8:00 am), Lucky Quilt Company in Pecatonica (7:15 am) or Lake Summerset in Davis, IL (6:45 am.)

Payment must be made by cash or check payable to Scrapbag Quilt Club.

Pay at Lucky Quilt Company 423 Main Street, Pecatonica. Questions, call (815) 239-1026.
Around The Neighborhood
Paper Piecing BOM
Starts Wed, Feb 20!


3rd Wed of ea. month 10 - 4



10 Sessions, $20 each session, includes pre-cutting instructions, papers for paper piecing and the pattern for that months section and a demo. Finished quilt is 60" sq. Students will need a lapel stick and a 12" Add-A-Quarter Ruler. Use your own fabrics or a limited number of kits are available to make the quilt as shown in the photo for $120. Call to sign up today and let us know if you'd like a kit! (815) 239-1026
.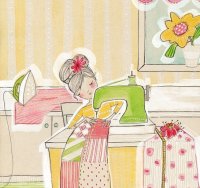 Join us for one of our all day Sew-Ins!
2nd and 4th Friday of each month!

Only $10! Plus get $5.00 OFF any regular priced purchase of $20 or more that day!
Click here for more information.

Call today to reserve your seat
(815) 239-1026


Lucky Quilt Co. is very lucky :) to have 2 wonderful quilters to provide quilting services for our customers. Both ladies do a superb job and are a delight to work with!

You can drop off your quilt for Sue Drelicharz at the shop during business hours and she will contact you via phone and email to discuss your quilt, quilt designs and thread colors.

Kathi meets with customers in the shop to discuss your quilt, quilt designs and thread colors. Kathi will be in-store on the following Tuesdays from 2:00 - 4:00 to meet with customers:

January 22, February 5 and 19


Visit our website for a complete list of classes and events including Wool Embroidery Workshop, Applique Club, ScrapLab, Quilts of Valor, Retreats and more!
www.lucky2bquilting.com