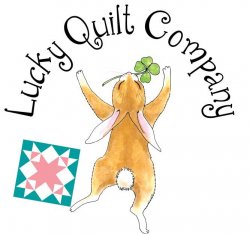 www.lucky2bquilting.com

(815) 239-1026
421-425 Main St. Pecatonica, IL 61063
Store hours: Mon 10 - 5, Tues 10 - 7, Wed - Sat 10 - 5
Lucky Tote Day
(aka Bag Lady Day)
Saturday, Jan 26
25% off children's minky,
cuddle and flannel!
Clearance fabric, sale batiks
and sale juvenile
only $5 per yard!
(Min 1/2 yard cut)
Bring in your Lucky Tote bag or buy one for $18.50
and enjoy these great deals!!!
Saturday, Jan 26 ONLY!!!


And as always, hot coffee, tea or cocoa


is complimentary while you shop!


Click on photos for larger view!