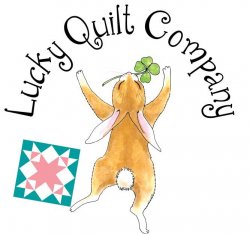 www.lucky2bquilting.com

(815) 239-1026
421-425 Main St. Pecatonica, IL 61063
Store hours: Mon 10 - 5, Tues 10 - 7, Wed - Sat 10 - 5
Join us for an In-Store Demo on the
Horizon Memory Craft 9450 QCP


Saturday, July 13
9:00 a.m. - 10:00 a.m.
Cassie will demonstrate this fabulous machine and it's features. Refreshments served plus receive a free gift just for attending.

Demo Package includes Special Demo Price on the machine PLUS a Janome Train Case for feet and accessories (retail value $119) AND a magnifying glass set that attaches to your machine (retail value $52).
Registration requested but not required. (815) 239-1026. Click here for more info on this amazing machine!


Sewing Machine Service
Now In-House at
Lucky Quilt Co!!!
Bring in your sewing machine
(any brand)
for clean, oil & tune-up for only $64.95!
If you need help unloading your machine from your car,
simply come in and let us know. We're happy to help!
No need to call ahead, simply drop off your machine.
Questions, call (815) 239-1026

Torstenson Lodge Quilt Retreat
August 12 - 15
Space still available.
Just 10 mins East of Pecatonica
along the Pecatonica River
Join Cassie at this 11,000 sq ft log-framed luxury get-away. First time retreaters and seasoned retreaters welcome! Join us to Sew, Relax, Sew, Relax, Eat, Sleep, and Unwind and then Sew Some More!!!

Click here for more information.


Welcome to a virtual tour of Lucky Quilt Co.
Simply Click HERE to step inside our shop
and take a look around!

Learn about all of our classes, events including
FRIDAY HAPPY SEWS!!!
and shop online at
www.lucky2bquilting.com!