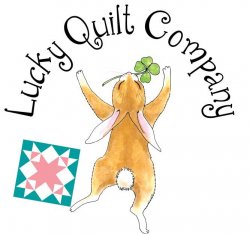 www.lucky2bquilting.com

(815) 239-1026
421-425 Main St. Pecatonica, IL 61063
Store hours: Mon 10 - 5, Tues 10 - 7, Wed - Sat 10 - 5
Coloring Class

Learn how to use color crayons
and Pigma pens to create lovely works of art on fabric by creating the
Make Stitch Sew Cup by CrabApple Hill.
Wednesday, Aug 28




10:00 - 2:00


$25 includes pattern, 1 Pigma pen & FQ.

You'll need to bring a box of 64 ct crayons with a sharpener.
Call the shop to register
(815) 239-1026.
_____________________
Have you wanted to go on a retreat to enjoy time with friends meet other quilters and simply get away to sew, sew and sew some more but yet, you'd like the comfort of being home each night?
Well, here's your chance!

Sleep in Your Own Bed Retreat
In Lucky's 1st Floor Sewing Studio
Tues - Fri Sept 3 - 6 &
Mon - Thurs Oct 7 - 10
Sew each day as early as 8:00 a.m. until as late as you wish. Go home at night, "sleep in your own bed," then come back the next day to continue your projects... for 4 days!


Fee is $60 and includes 15% discount on all regular price purchases all 4 days, a Special "Lucky" Retreat Goody Bag and a scoop of Cedar Crest Ice Cream from Pec's own
3rd Street Station!

Bring your own machine and projects or browse the shop to start something new! Each person gets their own table. The studio has several design walls, 3 pressing stations and 2 cutting stations. Kitchenette includes microwave, refrigerator, water cooler with filtered water, Keurig with coffee pods, cream and sugar. Meals are on your own. Enjoy any of Pecatonica's local eateries (some deliver!), bring in sack lunches or dinners or talk amongst the group and decide to have a potluck for a meal (or two!) Come and sew, relax, enjoy time with friends
and meet new ones!
Each Sleep in Your Own Bed Retreat
books up to 12 people.
To register, call the shop at (815) 239-1026.

Lucky's 2019 BOM
A rainbow of colors and metallic dots make this a fun and refreshing new BOM exclusively designed for Lucky Quilt Co. Begins in November and runs for 12 months. $99 registration includes all fabric for blocks, background, inner border and binding.
Block pattern each month $10.
Finished quilt size is 63" x 80"

Registration begins now!

Sewing Machine Service
& Repair now at
Lucky Quilt Co!!!
Bring in your sewing machine
(any brand) for clean, oil & tune-up only $64.95!

Your machine will be ready in one week or less in most cases.
If you need help unloading your machine from your car, simply come in and let us know. We're happy to help! No need to call ahead.
Questions? Call (815) 239-1026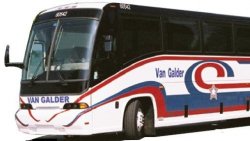 Pack Your Bags &
Join us for a road trip to visit 8 shops!
Ride in luxury to 8 fabulous quilt shops. See many wonderful displays and get lots of new ideas as you ride a coach bus between 3 states to shop and explore without the hassle of driving. Our trip includes meals, hotel, prizes and lots of fun for everyone! Sign up early to reserve your spot.
Call Lucky Quilt Co (815) 239-1026
WHEN: Oct 25th & 26th
WHERE: 8 Shops in Wisconsin, Iowa and Illinois
The Stitchery in Delavan, WI, Hidden Quilts in Platteville, WI,
The Pickett Fence in Prairie de Chien, WI, Quilt This in Dubuque, IA, Expressions in Thread in Le Claire, IA, Quilt Corner in Morton, IL,
Quilting In The Valley in LaSalle, IL and Lucky Quilt Co in Pecatonica, IL

COST: $175 (per person based on dbl occupancy)
An $80 non-refundable deposit is required at signup.

Lucky Quilt Co
Sewing Studio
is available for rent.
Spacious 1st floor studio comfortably accommodates 12 quilters or crafters. Studio includes 3 pressing stations, 2 cutting stations, several
design walls, a kitchenette with a refrigerator, microwave, filtered water cooler, Keurig coffee maker with coffee pods, sugar and creamer plus a large screen Smart TV with DVD player.
$125 per day.
Call the shop at (815) 239-1026 for availability and to reserve this great space for your group!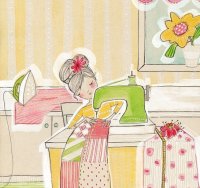 Friday Happy Sew
In the Lucky Sewing Studio
10 am - 8 pm, $10
2nd and 4th Friday of each month
Bring your machine to work on your own projects, gather with other quilters and make new friends! Enjoy one of the local eateries for lunch or use the kitchenette and bring your own lunch or dinner. If you choose to stay during dinner, Lucky will place your dinner order and bring it to you in the studio!

See you at Friday Happy Sew!
Call the shop to sign up today! (815) 239-1026

Note changes to Friday Happy Sews:
$10 per person flat fee.
We are no longer offering the Make 'n Take projects,
however, we have several available that you can purchase
and make while at Friday Happy Sew!


Kids Sewing Workshops
coming this fall!
Stay tuned!


Join us for an In-Store Demo on the
Quilter's Dream Machine

Horizon Memory Craft 9450 QCP Professional
Saturday, Aug 17 @ 9:00 a.m.
Pastries, juice and coffee served. Receive a FREE gift just for attending!
This sewing machine is so fabulous, we sold several in July! Join us to learn why! Cassie will demonstrate what sets this machine apart making it truly the quilters dream machine. PLUS receive an Arrow Hydraulic Chair (Retail $285.00), with lumbar support and storage in the seat, as our gift with a 9450 purchase!
94' Workshop
Thurs, Sept 10
Starting in September Lucky will offer a workshop for 9450 and 9400 owners on the 2nd Thursday of each month. We will work through the workbook together chapter by chapter so that participants can get thoroughly familiar and very comfortable with their machine. Workbook is $59.99. Workshop is free with purchase of the workbook from Lucky Quilt Co. This workshop is open to all Janome 9400 and 9450 owners regardless of where you purchased your machine!

Click here for more info on the Janome 9450!

Join us for "The Buzz" Monday, Aug 12 @ 9:00 a.m.
On the 2nd Monday of each month at 9:00 a.m., learn what's new, what's on the way plus any insider "news" we have to share! Get a free gift just for attending. Come join us, enjoy a cup of coffee or tea and get "The Buzz."


Then if you're available, STAY FOR...
The Bee - All Day Sew-In the 2nd & 4th Monday of each month
10:00 - 5:00 ($10)
Lucky's first floor sewing studio.


Prairie Star Lodge, Browntown, WI
Oct 20 - Oct 25, 2019
$347 includes continental breakfast each morning and 1 dinner.
This is a gorgeous, luxury retreat getaway that overlooks the valley. Complete with an in-ground pool, hot tub to gaze at the stars, 2 fireplaces, gourmet kitchen, and great sewing space with exceptional lighting, pressing and cutting stations, fireplace and view outside over the pool. This is the Cadillac of Retreat Venues!!! Click here for more information on this beautiful retreat venue! Call the shop with questions or to make your reservation. (815) 239-1026


COUPON ... COUPON ... COUPON
10 Fat Quarters for $25
Reg $3 each.
Limit 10 FQ's per customer, precut FQ's only.
Coupon expires August 31.

Learn about our classes & events
including Monday & Friday Sew-Ins!
Plus shop online at
www.lucky2bquilting.com