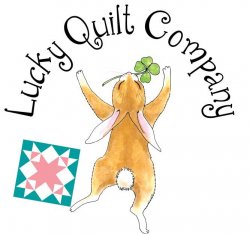 www.lucky2bquilting.com

815-239-1026
421-425 Main St. Pecatonica, IL 61063
Store hours: Mon 10 - 5, Tues 10 - 7, Wed - Sat 10 - 5
Bus Shop Hop--Register NOW!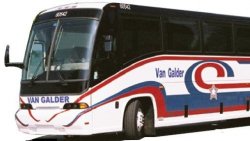 Pack Your Bags &
Join us for a road trip! Visit 8 unique shops!
*Ride in luxury
*See wonderful displays
*Make new friends
*Get new ideas
*Shop!
*Explore without the hassle of driving

WHEN: Fri & Sat Oct 25th & 26th
Overnight in Davenport, Iowa

WHERE:
The Stitchery- Delavan, WI,
Hidden Quilts- Platteville, WI,
The Pickett Fence- Prairie du Chien, WI, Quilt This- Dubuque, IA,
Expressions in Thread- Le Claire, IA,
Quilt Corner- Morton, IL,
Quilting In The Valley- LaSalle, IL and Lucky Quilt Co- Pecatonica, IL

COST: $175 per person, double occupancy
Includes: Bus,hotel,meals,prizes,fun!

Register by Sept 30th for a chance to win a Lucky Quilt Company $25 gift certificate

$80 non-refundable deposit is required at signup--balance due Oct 1st
Call Lucky Quilt Co to reserve your spot.
815-239-1026


Save these Dates!!
Anniversary
CELEBRATION & SALE
October 9-19
It's our 4th Anniversary!
Thank you for helping to make that possible. Please come and celebrate with us!
Here's a hint of what to expect:

Select collections 30% off
Special deals on Unique Gifts
Drawing for $200 retail value Gift Basket
Deep discounts on Clearance Fabrics
and fabric bundles
Lots of patterns $1 and $2 each
Select Fat Quarters $1 ea
Machine Demos and Specials
Treats and refreshments
Free gift just for stopping in

More details in our next newsletter!

Sewing Machine TLC
We now have In-House Spa Service
for your sewing machine!
Bring in your sewing machine
(any brand)
for cleaning, oil & tune-up,
only $64.95!
Includes free new needle
If you need help unloading your machine from your car,
simply come in and let us know. We're happy to help!
No appointment needed, simply drop off your machine.
Questions? Call us: 815-239-1026


Do you want to get away?
Come with us on a Retreat!!
Prairie Star Lodge,
Browntown, WI
Oct 20 - Oct 25, 2019
This is a gorgeous, luxury retreat getaway with stunning views, an in-ground pool, a hot tub to gaze at the stars in, 2 fireplaces, and gourmet kitchen. Plenty of bedrooms and bathrooms. Great comfortable sewing space with exceptional lighting, pressing and cutting stations, fireplace and view of the pool. This is the Cadillac of Retreat Venues!!! Click here for more information on this beautiful retreat venue!

Five nights and six days of sewing and fun- for just $347
(includes continental breakfast each morning and one dinner) Bring some snacks to share, your own food for remaining meals, or eat out or order delivery.
For more information call the shop at 815-239-1026

OR
Perhaps you want to go on a retreat to enjoy time with friends meet other quilters and simply get away to sew, sew and sew some more but you'd like the comfort of being home each night?
Come to our
Sleep-in-Your-Own-Bed Retreat

In Lucky's 1st Floor Sewing Studio

Mon-Thurs, Oct 7-10
9am-9pm Go home at night, "sleep in your own bed," then come back the next day to continue your projects... for 4 days!


Fee is $60 and includes 15% discount on all regular price purchases all 4 days, a Special "Lucky" Retreat Goody Bag and a scoop of Cedar Crest Ice Cream from Pec's own 3rd Street Station!

Bring your own machine and projects or browse the shop to start something new! Each person gets their own table. The studio has several design walls, 3 pressing stations and 2 cutting stations. Kitchenette includes microwave, refrigerator, water cooler with filtered water, Keurig with coffee pods, cream and sugar. Meals are on your own. Enjoy any of Pecatonica's local eateries (some deliver!), bring in sack lunches or dinners or talk amongst the group and decide to have a potluck for a meal (or two!) Come and sew, relax, enjoy time with friends and meet new ones!
Each Sleep-in-Your-Own-Bed Retreat
books up to 12 people.
To register, call the shop at 815-239-1026.


Lucky's 2019 BOM
A rainbow of colors and metallic dots make this a fun and refreshing new BOM exclusively designed for Lucky Quilt Co.
Begins in November and runs for 12 months.
$99 registration fee includes all fabric for blocks, background, inner border and binding.
Block pattern each month $10.
Finished quilt size is 63" x 80"

Register now! 815-239-1026



We will be at: Faithful Circle Quilt Show
September 21st from 9am-5pm & 22nd from 10am-4pm

Jefferson Junior High School
7200 Janes Avenue in Woodridge, IL
$7 admission, Children under 12 Free

Over 300 quilts on display, vendors, silent auction, raffle baskets
Stop and say Hi if you go!

Watch for our
Kimberbell Machine Embroidery Workshop coming first Sat. of each month starting in November!!! See our website and Facebook for details soon.
9450 Workshops:

Cassie calls the 9450 "A Quilter's Dream" and will hold this workshop for owners of Janome 9450 and 9400 machines each month. We will work through the workbook chapter-by-chapter to get thoroughly familiar and very comfortable with your machine. Workbook is $59.99. Workshop is free with purchase of the workbook from Lucky Quilt Company. This workshop is open to all Janome 9400 and 9450 owners regardless of where you purchased your machine.
The October Thursday Workshop meets Oct. 10th, 10am-Noon with Open Sew until 4pm. and will cover Chapters 4 & 5.
Bring your machine, scissors, thread, extra empty bobbins and your workbook!
Additional Workshop added, meets 2nd Saturday each month, beginning Sat. Oct. 12, 10am-Noon, with Open Sew till 4pm. Saturday Workshop will begin with Chapters 1-3.
PLEASE REGISTER SO WE KNOW HOW MANY TO EXPECT!
If you need help getting your machine from the your car to the sewing studio, simply come into the shop to let us know.

Click here for more info on the Janome 9450!


Join us for "The Buzz" Monday, Oct. 14th(The 2nd Monday of each month) at 9:00 a.m. Learn what's new, what's on the way plus any insider "news" we have to share! Get a free gift just for attending. Come join us, enjoy a cup of coffee or tea and get "The Buzz."


Then if you're available, STAY FOR...The Bee
All Day Sew-In
the 2nd & 4th Monday of ea month 10am-4pm $10


Lucky Quilt Co Sewing Studio is available for rent.
Spacious 1st floor studio comfortably accommodates 12-16 quilters or crafters. Studio includes 3 pressing stations, 2 cutting stations, several
design walls, a kitchenette with a refrigerator, microwave, filtered water cooler, Keurig coffee maker with coffee pods, sugar and creamer plus a large screen Smart TV with DVD player.
$125 per day.

Call the shop at for availability and to reserve this great space for your group!
To learn more about all of our classes, like Wool Embroidery and Scrap Lab, our events including FRIDAY HAPPY SEWS,
and to shop online, go to: www.lucky2bquilting.com!