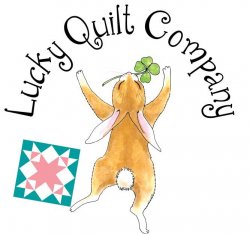 www.lucky2bquilting.com

(815) 239-1026
421-425 Main St. Pecatonica, IL 61063
Store hours: Mon 10 - 5, Tues 10 - 7, Wed - Sat 10 - 5
Friday Happy Sew tomorrow!!!
Friday, Jan 10
10:00 a.m. until as late as 8:00 p.m. just $10
Work on your own projects in our 1st floor sewing studio.
Bring your own lunch or go out to a local eatery. You can bring your own dinner as well or join us for dinner ordered in from a local eatery. Menus will be available. We will even go pick up your dinner for you!
Being that I'm sending out this reminder the night before,
no need to call ahead, just come on out and join us!

After Christmas Sale ends
this Saturday, Jan 11
Click here for more!

Join us for "The Buzz" Monday, July 13
The 2nd Monday of each month at 9:00 a.m. Learn what's new, what's on the way plus any insider "news" we have to share! Get a free gift just for attending. Come join us, enjoy a cup of coffee or tea and get "The Buzz."

Then if you're available, STAY FOR...
The Bee - All Day Sew-In the 2nd & 4th Monday of each month
10:00 - 4:00 ($10)

Learn about all of our classes, events
and shop online at
www.lucky2bquilting.com!