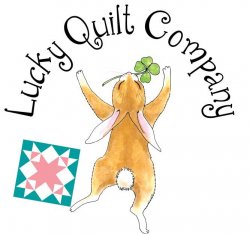 www.lucky2bquilting.com

(815) 239-1026
423-425 Main St. Pecatonica, IL 61063
Store hours: Mon 10 - 5, Tues 10 - 7, Wed - Sat 10 - 5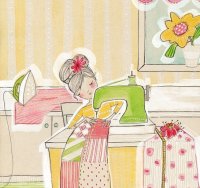 The safety of our customers
is very important to us at Lucky Quilt Co.

After MUCH consideration, I've decided to close the shop to walk-in traffic effective Friday, March 20. We will have temporary "Curby Hours" as stated below. Even though it is not mandated at this point, I can't help but feel this is the socially responsible thing to do. Which also means, until further notice, all classes, clubs, gatherings and sew-ins are cancelled to assure

everyone's health and safety.



HOWEVER ...
There are ways you can stay inspired, enjoy your "Quilters Quarantine", shop & support Lucky Quilt Company!!!

It's never been more important to shop LOCAL! Your support at this time
can mean survival for many small businesses including
your favorite quilt shops. :)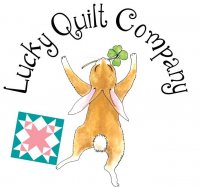 Lucky Happy Grams
are on your way!!


Watch for our daily email and Facebook Posts to bring

CHEER

and CHARM

to our Quarantined Quilters!
Get
a
peek inside the lives of Lucky Quilters (pets, projects, sewing rooms and more!) as well as

SPECIAL OFFERS

to keep you inspired while you are tucked away sewing at home!

Happy Gram purchases can be phoned in and picked up curbside in front of the shop on Wednesdays or Saturdays 10 - 1 or by appointment
or shipped with NO Shipping Charges!


Each purchase of a Happy Gram Special Offer
will earn you a Bunny Buck!

For instance if the offer is for a "XYZ" kit and you buy 3
of the kits, you get 3 Bunny Bucks :)
Each Bunny Buck is good
for one pre-cut FQ in the shop.

Bunny Bucks are NON-TRANSFERABLE
and expire Sept 30, 2020.
Temporary "Curby" Hours
Starting Saturday, March 21 Lucky will have "curb side" hours on Wednesday & Saturday from
10:00 a.m. - 1:00 p.m.
Customers can pickup their treasures (orders they've placed),
or pickup or drop off machines for service
or quilts for one of our quilters.
Appointments can be made for alternate pickup times or for more extensive shopping or to have a demo on a
Janome Sewing Machine. Just call the
shop at (815) 239-1026.
If you reach our voice mail, simply leave a message
and we will get back to you pronto!
Support Lucky Quilt Company
Buy Lucky Gift Cards & get a 15% discount.



SPECIAL OFFER TO SHOW YOUR




SUPPORT OF LUCKY QUILT CO!!!



When you purchase a Lucky Gift Card (for yourself or as a gift) receive 15% OFF any regular priced purchases paid with that gift card until the gift card balance is $0!

Sew, if you know you'll spend $50 or $100
or ??? in the next 1, 2, 6, or 12 months at Lucky Quilt Co, purchase a gift card now for your chosen amount
and you'll get the added 15% discount on all regular priced purchases paid with the gift card until the balance is $0!


Gift cards start at $10 and DO NOT Expire.



To order, call the shop at (815) 239-1026.
If you get our voice mail, please leave a message and we'll get back to you pronto! Gift cards can be mailed or picked up!

Northern Illinois Silver Shop Hop
CANCELLED

April 2020
Due to the corona virus concerns all shops involved have decided to cancel the April N. Illinois Silver Shop Hop.
Watch for rescheduled dates!

New Classes, updates to retreats and future events will be posted and sent your way soon! We've got lots of great stuff planned!



And DON'T FORGET!




LUCKY HAPPY GRAMS ARE ON THE WAY!!!



Visit our website and shop online at
www.lucky2bquilting.com!