Happy Mother's Day
Sunday, May 10
Welcome to Happy Gram #34

Love! Dream! Read!
Quilt 62" x 44"
designed by Kristin Sible


Introducing charming little Miss Lola Dutch
and friends!


$66.50
includes pattern & all fabric for top.


Click HERE to order KIT.

You will need the Lori Holt Spelling Bee book, 1/2 yard for binding and 3 yds for backing if non-directional and 4 yds if directional fabric is used.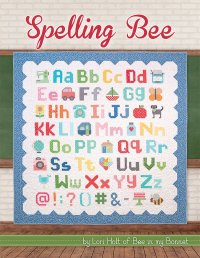 The Lola Dutch Quilt is made using Lori Holt's Spelling Bee book for the letter blocks. You can change the words to any name or word you'd like as long as they are 6 letters or less. Have fun!

Click HERE to view LOTS of pictures from the book and to order!
Reg. $34.95, NOW $28.50


Click HERE for yardage available in the Lola Dutch collection



Lola Dutch PARADE is on the way. Would make darling pillow cases, dresses, skirts, etc.

Lola Dutch Parade - White
Click HERE to preorder






Royal Princess


This fabric is NOT from the Lola Dutch collection but we have approx 6.5 yards left of this and it coordinates beautifully with Lola D!


Click HERE to order





Click HERE to view Lola Dutch books available from Barnes & Noble Booksellers.



FREE 3 Hour Tote Pattern!
Simply click the picture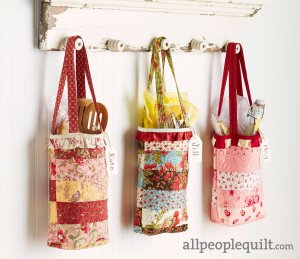 And just in case you don't have extra jelly rolls at home....
Here's a couple ON SALE!!!


Lori Holt's Granny Chic
ONLY 2 Available!
REG $39.95, NOW $32.00
Click HERE to order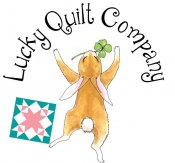 Order Delivery/Pickup
*Curbside Pickup:
When you arrive curbside, please stay in your car and call us at (815) 239-1026 to let us know you are there. We will bring your order to you! :) If you reach our voice mail while you are waiting in your car, it simply means we are on another call.
Please do not leave a voice mail in that case but instead try back in just a moment.

Wednesday 10:00 - 1:00
for orders placed by Midnight Monday



Saturday 10:00 - 1:00




for orders placed by Midnight Thursday





Mail orders will ship weekly, every Monday


for orders placed by Midnight Saturday
We will mail more frequently if possibly.

*Coupon received in pick-up orders are valid in-store after
we reopen for walk-in business. Thank you!


Buy Lucky Gift Cards & get a
15% discount when you use the card!
When you purchase a Lucky Gift Card (for yourself or as a gift) receive 15% OFF any regular priced purchases paid with that gift card until the
gift card balance is $0!
Sew, if you know you'll spend $50 or $100
or ??? in the next 1, 2, 6, or 12 months at Lucky Quilt Co, purchase a gift card now for your chosen amount
and you'll get the added 15% discount on all regular priced purchases paid with the gift card until the balance is $0!
Gift cards start at $10 and DO NOT Expire.
To order, call the shop at (815) 239-1026.
If you get our voice mail, please leave a message and we'll get back to you as quickly as possible! Gift cards can be mailed or picked up!

Quilt Calculator
Figure how much fabric is needed
for borders, backing and binding.
Simply click HERE

Be sure to bookmark it on your computer
so you can refer to it again and again!
Shop online 24/7
www.lucky2bquilting.com