Hello Lucky Quilters :)
Welcome to Happy Gram #40!!!
We will be able to open our doors to customers as of Monday, June 1. However, there will be safety precautions in place, such as limited # of customers in store at a time, hand sanitizer will be provided and required upon entering the shop and masks will be required at all times while in the shop. Watch for a separate Email and Facebook post about our Re-Opening.

One of our Favorite Tools!


Creative Grids Log Cabin Trim Tools - A MUST HAVE for every quilter or sewist






This little beauty takes advantage of even the smallest scraps and it's fun AND EASY!!

Click HERE to purchase this darling 4" tool!
Click HERE to purchase the 8" tool
Click HERE to purchase the
6"/12" combo tool

**PLUS**
Join Cassie Friday, May 29th at 9:00 a.m.
on Facebook in the
"At Home with Lucky Quilters" Group
for a LIVE demo on how to use any size


Creative Grids Log Cabin Trim Tool.




You won't believe how easy, fun and addictive this tool is and it uses scraps left over from a quilt to make matching table runners, toppers, pillows, mug rugs. The possibilities are endless!!!



Click HERE to join the
"At Home with Lucky Quilters" Group.

You aren't on Facebook???? Click the link below to learn how you can create your own Facebook page!
https://youtu.be/RNe9UujfoC0
You have total control over what you share or receive on Facebook. You can use it simply for opportunities like this or you can chat with friends and family, share photos, etc. It's all up to you!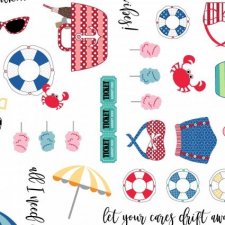 Kimberbell Boardwalk!
Charming summertime fabric
Just Arrived!
Click HERE to order!
Birds & Hollies
Beautifully digitally printed,
colorful birds on Holly branches.
JUST ARRIVED!
Order HERE




Lori Holt Vintage
House Wife KITS
Reg. $195/
NOW $125
this weekend ONLY!

Only 3 available!

Order HERE!
Step into Lori Holts cute vintage kitchen with her new happy collection. Quilt kit includes Vintage Happy 2 fabric for the 74" x 82" quilt top and binding.

Vintage Trim, Sew Simple Shapes, Lace and Buttons are not included. Vintage Housewife Sew Along can be found at www.beeinmybonnetco.blogspot.com

Download Vintage Happy Sew Along Guide HERE

Order Vintage Housewife Sew Simple Shapes HERE

Order Bee Cute Lace HERE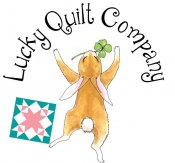 *Curbside Pickup:


When you arrive curbside, please stay in your car and call us at (815) 239-1026 to let us know you are there. We will bring your order to you! :) If you reach our voice mail while you are waiting in your car, it simply means we are on another call. Please do not leave a voice mail in that case but instead try back in just a moment.



Wednesday & S

aturday 10:00 - 1:00




Buy Lucky Gift Cards & get a
15% discount when you use the card


once the shop is open for walk-in business!



When you purchase a Lucky Gift Card (for yourself or as a gift) receive 15% OFF any regular priced purchases paid with that gift card until the
gift card balance is $0!
Sew, if you know you'll spend $50 or $100
or ??? at Lucky Quilt Co, once the shop is open, purchase a gift card now for your chosen amount
and you'll get the added 15% discount on all regular priced purchases paid with the gift card until the balance is $0!

Gift cards start at $10 and DO NOT Expire.


To order, call the shop at (815) 239-1026.

If you get our voice mail, please leave a message and we'll get back to you as quickly as possible! Gift cards can be mailed or picked up!
Quilt Calculator
Figure how much fabric is needed
for borders, backing and binding.
Simply click HERE

Be sure to bookmark it on your computer
so you can refer to it again and again!
Shop online 24/7
www.lucky2bquilting.com