Welcome Back to the Shop! Hours & Policy!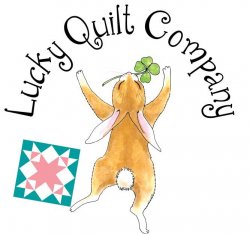 Welcome back!


Beginning June 1, we will re-open our doors again to our beloved customers! It has been a long 2 months and we miss everyone! Until further notice, our hours are Monday thru Saturday 10:00 a.m. -

5:00.
T
o assure everyone's health and safety we require:
Masks worn at all times while in the shop.
Each guest must use the hand sanitizer upon entering the store.
No more than 4 customers in the shop at one time.
If you received Bunny Bucks from our Happy Grams, they can be redeemed in-store for one select fat quarter, up to 4 per visit.


Discount coupons are valid on regular price merchandise and cannot be combined with other discounts. We will let you know soon when we will be taking in machines for service and quilts for quilting services. We will make the announcement on our website, through our emails and on Facebook when we begin both services again.
And finally, please be patient as businesses re-open their doors and we all begin to mingle again. Please remember this does not mean that COVID is no longer present. We all need to be thoughtful and practice the best safety we can in regards to ourselves and others. It will take some time to adjust to this new "normal" so let's extend grace to each other as we reconnect. :)
Thank you for your patience and all your incredible support!!!!!
-- Most Sincerely Cassie and Staff at Lucky Quilt Co.




423 Main Street Pecatonica, IL 61063
(815) 239-1026
www.lucky2bquilting.com