Hello Lucky Quilters!
Welcome to Happy Gram #49!
It's All in the Text!

Like "Text" or "Word" Fabric?
We've got a treat for you!
"It's All in the Text"
Six (Pcs) Half Yard TEXT Bundle $28
Receive a variety of text & graph prints.

Perfect to use as background for the pattern below!

Click HERE to order the Six (piece) Half Yard Bundle
PLUS Receive the FREE pattern with your purchase!



FREE pattern calls for 6 Half Yard Cuts for background and 12 FQ's for color. Pattern is emailed
with purchase.

PLUS FREE Shipping regardless of how many bundles you buy!
This item ONLY!


Don't miss our weekly FACEBOOK LIVE Sale
Thursday mornings at 9:00 a.m.
on the Lucky Quilt Co FACEBOOK Page
This week brought to you LIVE from the poolside
at Prairie Star Lodge!

Click HERE to connect to our Facebook Page!
Fabric at only $7.49/yard!

Click HERE to preview fabric offered
(posted up until sale.)
Merry Christmas and Ho Ho Ho!
YEP! It's starting to trickle in and the
early bird gets the goods!


Sweetwater & Moda bring you the new Holiday Printed canvas quilt panels. Each panel features modern typography with classic sayings to brighten up any project.
Christmas Sampler Panel
36" x 54"
Reg. $24.99, NOW $19.99
Click HERE to order




Christmas Wishes
RED Panel
54" x 65"
Reg. $39.99, NOW $34.99
Click HERE to order



Christmas Wishes
BLACK Panel
54" x 65"
Reg. $39.99, NOW $34.99
Click HERE to order



Join Cassie for a LIVE Demo
on the Janome 9450 QCP
Wednesday, June 24 9:00 a.m.

ON FACEBOOK - Lucky Quilt Co Page
Click HERE to connect!



This is truly a Quilters Dream Machine and Cassie will show you why. FREE Gift to everyone who joins us LIVE and leaves a comment or question. Special Demo Package will be offered to viewers!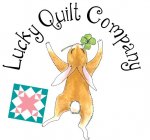 We are looking for 2 Special People
to join our fun and energetic team:

Janome Sales & Demo -
part time (6-10 hrs per week) Must be familiar with and a big fan of Janome Machines. Friendly, motivated, professional, people person a must!

Machine Repair Tech - backup person (possibly 4-6 hrs per week). Need some experience repairing small electronics and machines/motors (and digital electronics would help!) Must like solving problems and be detail oriented. Friendly, organized, professional, people person a must! Paid training provided.

Positions include a generous shop discount on fabric and machines. Submit your interest in writing to Cassie Blair, Lucky Quilt Company P.O. Box 128 Pecatonica, IL 61063. No phone calls please.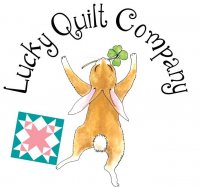 Welcome back to the shop!
We've missed everyone!

Our hours are:
Mon - Thurs & Sat 10:00 - 5:00
Friday 10:00 - 7:00

To assure everyone's health and safety we require:

Masks worn at all times while in the shop.

Each guest must use the hand sanitizer upon entering the store.

No more than 4 customers in the shop at one time.
Curbside pickup and mail delivery continue!
Shop online at www.lucky2bquilting.com and choose "curbside pickup" or "shipping" at checkout. If you come to pickup your order, simply pull up to the curb, call us in the shop(815) 239-1026 and let us know you are out front to get your order! If your call goes to voice mail, please DO NOT leave us a message if you are at the curb! Please simply call back in a couple minutes.


Lucky Quilt Company 423 Main St. Pecatonica, IL 61063

(815) 239-1026