Happy "Beautiful" Day Lucky Quilters!
We've got a Deal that will BLOW YOU OFF THE FENCE!
Janome Horizon 9450
Absolute "Quilter's Dream Machine"
NOW at Lucky's Unbelievable and Unbeatable Low Price PLUS GET A PACKAGE OF 3 ITEMS AS OUR GIFT TO YOU!!!"
(Dealers are not allowed to post prices outside the shop.
Lucky will not be undersold.)



With the purchase of the Janome 9450
now through Wednesday, July 29
receive: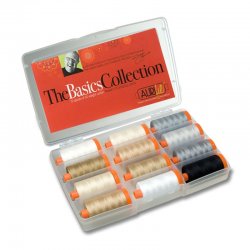 GIFT 1 of 3
Mark Lipinski's 12 spool collection of 50 wt thread in an assortment of neutral colors.

Retail: $140
Your gift with 9450 purchase by July 29!








GIFT 2 of 3
Janome Ruler Work Kit
6 Piece Set

The 9450 already comes with the
ruler work foot!!!

Retail: $109.95
Your gift with 9450 purchase
by July 29!





GIFT 3 of 3
Janome 9450 Workbook
Your machine comes with a Owners Manual but this is a separate workbook with lessons to help you learn the many amazing functions of this dream machine.
Retail: $60.00
Your gift with 9450 purchase
by July 29!

Click HERE to learn more about this amazing machine!




Watch Cassie LIVE tomorrow morning, July 24 at 9:00 a.m., on Facebook to revisit this machine again from her sewing room at home.
Click HERE to go to Lucky's Facebook Pg

To schedule a private, in-person demo, simply call the shop and ask for Cassie (815) 239-1026

To LEAP off the fence and grab this Dreamy Deal,
make your deposit by Wednesday, July 29! Your machine will arrive at Lucky Quilt Co in about a week or less. Balance due at pickup.

Purchase a Janome Sewing Machine at Lucky Quilt Company and receive:

25 Year Janome Manufacturer Warranty on Machine Housing

5 Year Janome Manufacturer Warranty on most electronics and parts (many warrantied for longer!)

1 Year Janome Manufacturers Warranty on labor

2nd year extended labor warranty covered by Lucky Quilt Company
First two machine service/cleanings complimentary at 12 and 24 months from date of purchase

One-on-one instruction with every machine for as long as you own your machine
Janome 9450
Virtual Workshop
for 9450/9400 Owners
Complimentary with purchase of
9450/9400 at Lucky.

Beginning in September, Cassie will launch a "Virtual 9450 Workshop" where you can join her online for lessons on the vast selection of features this machine offers. And the best part, you'll be able to refer to the workshop sessions to replay again and again as needed. This workshop is complimentary to all 9450/9400 owners who have purchased their machine at Lucky. Fee will apply to owners who purchased from another dealer but ALL are welcome!
Watch for details coming soon! Let's learn and explore together!
Potpourri by Laura Heine
Recent Arrival
10% OFF thru Saturday!
Click HERE to Shop :)



Flea Market Mix by Cathe Holden
Recent Arrival
10% OFF thru Saturday!
Click HERE to Shop :)


Aurifil Storage Box &
Spool of White Thread!!!
Aurifil thread Reg $14,
Aurifil Storage Box Reg $8 EMPTY!
Now purchase the storage box & spool of white thread for $16.99
Click HERE to order while supplies last!

Learn more about this amazing company.
Visit AURIFIL.COM

Click HERE to learn how to find the thread end of a new Aurifil Spool.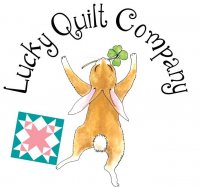 Welcome back to the shop!
Our hours are:
Mon - Thurs & Sat 10:00 - 5:00
Friday 10:00 - 7:00

To assure everyone's health and safety we require:

Yes, Love, masks must be worn at all times while in the shop.

Each guest must use the hand sanitizer upon entering the store.

No more than 4 customers in the shop at one time.
Curbside pickup and mail delivery continue!
Shop online at www.lucky2bquilting.com and choose "curbside pickup" or "shipping" at checkout. If you come to pickup your order, simply pull up to the curb, call us in the shop(815) 239-1026 and let us know you are out front to get your order! If your call goes to voice mail, please DO NOT leave us a message if you are at the curb! Please simply call back in a couple minutes.


Lucky Quilt Company 423 Main St. Pecatonica, IL 61063

(815) 239-1026