Celebrating 5 Years!!!!!
September marks 5 years since I bought the quilt shop. Wow, what a journey and am I ever grateful that I've landed right where I am.....
sharing inspiration, creativity and life with all of you!
For 5 days (1 for every year!) you'll receive a "Celebration Gram"
aka Happy Gram for our Celebration
with specials, offers and more!!
Choose to ship or pickup!
5th Anniversary
Traditional Gift is Fruit & Flowers
So, here's my gift to you!!!!
A SWEET bundle of 6 Fruit & Flowers FQ's for just $12!!!
While supplies last.

Click HERE to order!
Nifty Notions Back Lit Ultra Thin Glass LED Lightpad
with Touch Sensor On/Off, Brightness +Translucent Grid Poly Cutting Mat, 11 x 17 in

Reg. $99
Lucky Celebration price $75

Click HERE to order!

Lightpad/Mat Carrying Case

Reg. $29.95
Lucky Celebration price $19.95

Click HERE to order!

THANK YOU for your support
getting us to 5 years!!!!!
See you again tomorrow for
Celebration Gram #2!!!!
Have a fabulous Saturday!!!
PLEASE NOTE: We are temporarily NOT accepting machines for service




so that we can get caught up and update the dept. Stay tuned. Thank you!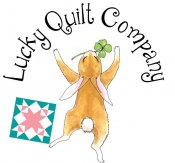 Welcome back to the shop!
As of October first, our hours are:
Mon - CLOSED/ By Appt for Groups
Tues - Fri 10:00 - 5:00
Sat 10:00 - 3:00

To assure everyone's health and safety we require:


Masks worn at all times while in the shop.

Each guest must use the hand sanitizer upon entering the store.

No more than 4 customers in the shop at one time.
Curbside pickup and mail delivery continue!
Shop online at www.lucky2bquilting.com and choose "curbside pickup" or "shipping" at checkout. If you come to pickup your order, simply pull up to the curb, call us in the shop(815) 239-1026 and let us know you are out front to get your order! If your call goes to voice mail, please DO NOT leave us a message if you are at the curb! Please simply call back in a couple minutes.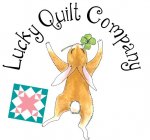 Lucky Quilt Company
423 Main St. Pecatonica, IL 61063
(815) 239-1026



Shop online at:


Lucky Quilt Company