Oh My Gosh..... We are Sew Happy To Announce
Walk-In Hours starting in February!!!!!


Tues & Wed 10:00 a.m. - 5:00 p.m.



Sat 10:00 a.m. - 3:00 p.m.
A MASK is REQUIRED :)
(covering mouth & nose please)

Max 4 customers in shop at a time.


Please use hand sanitizer upon entering store.



Thank You!



If you'd rather continue with curbside pickup,
simply pull up to the curb and call the shop at (815) 239-1026 and we'll bring your package to your car or come to the door and simply let us know you are there for pickup only and we'll bring your package to the door!
Patience is appreciated as we will do our best to offer the best possible service to each guest.



We can't wait to see you! We've MISSED YOU!



Back in Stock!!!
The My Happy Place Ironing Board Cover by Lori Holt of Bee in my Bonnet is made from 100% cotton with plush batting in between with foam. It is the perfect touch to any sewing room, laundry room or ironing station.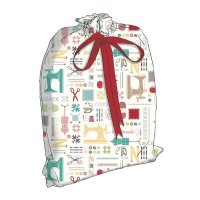 The cover includes a matching drawstring bag.
Size 20" x 54" and fits a standard size ironing board.
Just $23.90 Click HERE to order!
So Much NEW LOVELY!!!


Waayyy too much to post all the pictures.
Click HERE to browse & shop.
Order online, pickup curbside or when you visit the store!


Join Lucky in Supporting a very important local organization


S.O.S. - Shatter Our Silence


The Young Adult Mental Health Awareness Council
Lucky is launching a Quilt Auction on Ebay for Charity starting Feb 1, 7:00 p.m. thru Feb 10, 7:00 p.m. to raise funds in support of S.O.S.
100% of proceeds from the quilt sales
will go directly to S.O.S.
Click HERE to View the Quilts for Auction

Learn why Cassie has chosen to support S.O.S.
Listen to a Video Podcast with Kevin and Cassie where she shares her story of how she has navigated her own depression since childhood.
Click HERE to listen to Podcast




Click HERE to learn more about
Kevin Polky and S.O.S.







Join Lucky LIVE on Facebook Feb 6 at 9:00 a.m. with Kevin Polky at Lucky Quilt Company where he will talk about the organization and Cassie will share more about how and why Lucky is supporting this essential organization.
Click HERE for more details about Feb 6


All Quilter's Dream Batting
25% OFF thru Saturday, Feb 6
No coupon needed. Good online and in-store!


Click HERE to shop!
* Important Notification of Lucky Coupon Changes *

The time has come for Lucky to update and revise our Lucky reward coupons.
The new coupon policy is:
Earn a $10 Coupon for every $150 spent on Regular Priced Fabric On the Bolt
and ALL Lori Holt Fabric and Products
Coupons are good ONLY on regular priced purchases.
Coupons expire 90 Days from issue date.
All previously issued coupons are valid until redeemed.
We thank you for your support and understanding with these updates.


Lucky Quilt Company
423 Main St. Pecatonica, IL 61063
(815) 239-1026

Shop online at:
Lucky Quilt Company