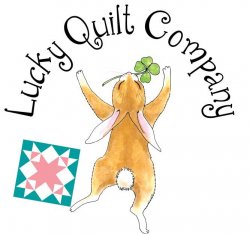 Lucky's 30 Day Countdown
to Spring!!
As of today, Feb 20,
there are
28 days till Spring!
423 Main St. Pecatonica, IL 61063 (815) 239-1026 www.lucky2bquilting.com

Scissor & Knife Sharpening TODAY, Feb 20
10:00 - 3:00!!!
Click HERE for more info!

Spring Gingham Bundle
5 FQ's for $9.95

Click HERE to order!


Pocket Pillows!



Kits available in Primary Parade, Pastel Parade and Monsterium!

Watch demo LIVE or anytime after on Facebook, Saturday, Feb 20 at 9:00




HERE


KITS $12.50, Order Here



"I Love Quilting"
Pink Rotary Cutter Case


Store your rotary cutter, marking tools, small scissors and other small tools you want to keep safe and organized!



Reg. $9.99

NOW $7.95
Click HERE to order!


Keeping It Together!
Pink Snap Caddy to keep your supplies
right at hand leaving table space
for your projects.
Reg. $19.99
NOW $16.49
Click HERE to order!

Songbook Quilt KIT
Preorder deadline is TODAY!
Preorders receive the
Songbook Tote FREE
Click

HERE

for more
info and to preorder!
QUILTING SERVICES
Lucky Quilt Co. is very lucky to have 2 wonderful quilters to provide quilting services for our customers. Both ladies do a superb job and are a delight to work with!
You can drop off your quilt for Sue Drelicharz at the shop during business hours (Tues & Wed 10 - 5, Sat 10 - 3) and she will contact you via phone and email to discuss your quilt, quilt designs and thread colors. If you would like to contact Sue directly, please call the shop at (815) 239-1026 to obtain Sue's phone number.
Kathi Swanson meets with customers at the shop BY APPT ONLY. Please call the shop at (815) 239-1026 to obtain Kathi's phone number to make your appointment directly with her.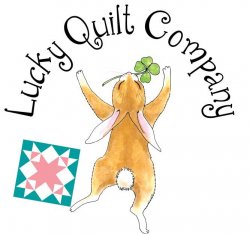 Visit our website and shop online at:
www.lucky2bquilting.com

Store Walk-In Hours:
Tues & Wed 10 - 5
Sat 10 - 3



Nate is at Lucky for Machine Service
Tues & Wed 10 - 5