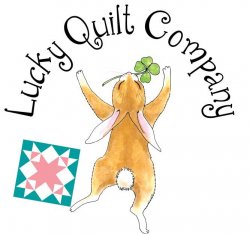 Lucky's 30 Day Countdown
to Spring!!

As of today, Feb 21,
there are
27 days until Spring!
423 Main St. Pecatonica, IL 61063 (815) 239-1026

www.lucky2bquilting.com
Sew Happy Cotton Canvas Tote
20" x 28" x 3.5"
Perfect to carry cutting mats, rulers, and design boards to classes and retreats.
Reg. $24.99,
NOW $18.49
Click

HERE

to Order Yours!


Sew Happy Zip Pouch/ Wristlet

10" x 6" Cotton Canvas Zipper Pouch with Carry Strap
Reg. $7.99,
NOW $5.49
Click HERE to Shop!


Safety First Mask Panel
24" x 44"
Get a FREE Yard of Pink , Aqua, Reg & Green Elastic with each panel purchased, while supplies last!

Reg. $8.55,

NOW $5.75 (with 4 yds elastic!)
Click HERE to Order

Lori Holt My Happy Place Office Bundle

Bundle includes a 7" x 10" lined, spiral notebook, 3 mechanical pencils, 1 page of stickers, 3 letter size file folders, a roll of washi tape, 3" sticky notes pad, 15 file tab dividers, 12 paperclips, and 3 bookmarks.

Reg. $32.50, NOW $22.50
Click HERE to order


QUILTING SERVICES
Lucky Quilt Co. is very lucky to have 2 wonderful quilters to provide quilting services for our customers. Both ladies do a superb job and are a delight to work with!
You can drop off your quilt for Sue Drelicharz at the shop during business hours (Tues & Wed 10 - 5, Sat 10 - 3) and she will contact you via phone and email to discuss your quilt, quilt designs and thread colors. If you would like to contact Sue directly, please call the shop at (815)239-1026 to obtain Sue's phone number.

Kathi Swanson meets with customers at the shop BY APPT ONLY. Please call the shop at (815) 239-1026 to obtain Kathi's phone number to make your appointment directly with her.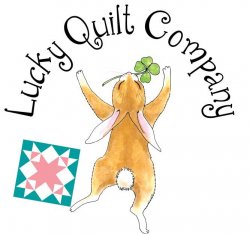 Visit our website and shop online at:
www.lucky2bquilting.com

Store Walk-In Hours:
Tues & Wed 10 - 5
Sat 10 - 3

Nate is at Lucky for Machine Service
Tues & Wed 10 - 5