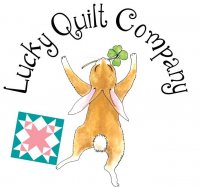 Lucky's 30 Day
Countdown to Spring!
As of today, Mar 14,
there are ONLY
6
days till Spring!
423 Main St. Pecatonica, IL 61063 (815) 239-1026

www.lucky2bquilting.com

Oh My Gosh...
less than a week until Spring!!!!

This little bunny is just
twirling with delight at the
thought of tulips & daffodils
OH, and Spring Quilts, of course!!

Be Full of Joy
Embroidery KIT
for a 12" x 16" pillow

KIT includes the pattern, Dover 2-1/2" mini charm pack and 1 yard of Natural toweling.

Pillow form sold separately.

Click HERE to order KIT

Click HERE to order pillow form
Desert Stars Table Runner KIT
includes pattern, Dover charm pack, border and background. $27.99 Finished table runner 12" x 41" 5/8 yd backing NOT included. Click HERE to order KIT.

Shop the Beautiful Dover Collection
by Brenda Riddle for backing for the projects above or for a fresh new project for spring!


Click HERE to shop!
Kensington Table Runner
Virtual Class
Saturday, March 20 on Facebook
10:00 - 3:00, $42.50 includes pattern, KIT and live interactive video instruction.

Join Nate for this VIRTUAL CLASS ON FACEBOOK in a specially created group just for this class. Saturday, March 20, intro and check in at 10:00 a.m. with expected project finish by 3:00 p.m. Refer to the video again and again as needed as long as you've signed up for the class. Click

HERE

to sign up online!



Check out all new arrivals & recently added merchandise!
Click HERE to browse & shop!
QUILTING SERVICES

Lucky Quilt Co. is very lucky to have 2 wonderful quilters to provide quilting services for our customers. Both ladies are a delight to work with and do a superb job!
Click

HERE

to learn more.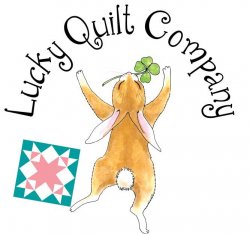 Visit our website and shop online at:
www.lucky2bquilting.com
Store Walk-In Hours:
Tues & Wed 10 - 5
Sat 10 - 3
Nate is at Lucky for Machine Service
Tues & Wed 10 - 5