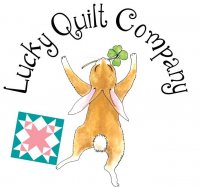 Lucky's 30 Day
Countdown to Spring!
As of today, Mar 16,
there are ONLY
4

days till Spring!
423 Main St. Pecatonica, IL 61063 (815) 239-1026

www.lucky2bquilting.com
Just Arrived! Fresh out of the Box!!!

Sue Daley


16" Rotating Self-Healing Mat


with grid lines for precise cuttings
$49.90
Click

HERE

to order

Sue Daley Glue
in a new and improved 30 ml bottle with a soft squeeze and pointed nib for accurate application


$8.00


Click HERE to order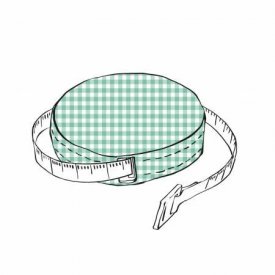 Fabric Covered
Lori Holt
60" Tape Measure
$3.90
Click HERE to order
Beverly McCullough
Genuine Leather Tags
Perfect for all your handmade projects.
Pack includes 3 tags.
$6.90
Click

HERE

to order

BACK IN STOCK!


Beverly McCullough
Sewing Cannister Tins


$23.90 for set of 3
Click HERE to order!
Uplifting Mug Mat Pattern
with Preprinted Statements
Includes 7 preprinted statements on 100% cotton fabric and 7 simple mug mat patterns.
Finished size of each mug mat is 8" x 10"
Click HERE to order!
Check out all new arrivals & recently added merchandise!

Click

HERE

to browse & shop!
QUILTING SERVICES
Lucky Quilt Co. is very lucky to have 2 wonderful quilters to provide quilting services for our customers. Both ladies are a delight to work with and do a superb job!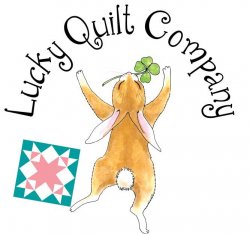 Visit our website and shop online at:
www.lucky2bquilting.com
Store Walk-In Hours:
Tues & Wed 10 - 5
Sat 10 - 3
Nate is at Lucky for Machine Service
Tues & Wed 10 - 5