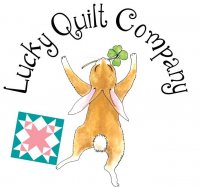 Lucky's 30 Day
Countdown to Spring!
As of today, Mar 19,
there are ONLY
1 days till Spring!
423 Main St. Pecatonica, IL 61063 (815) 239-1026

www.lucky2bquilting.com

Only

1

MORE DAY until Spring!!!

And what appears in the spring?
Rainbows! :) Enjoy
25% OFF all Moda Bella Solids
thru Saturday, March 20!

Click HERE to shop!



Mind the Gap 12 FQ Bella Bundle
includes FREE Quilt Pattern e-mailed to you!

Just $18.99! Click HERE to order!


Pink Rotary Cutter Case




Reg. $9.99,

SALE $7.95

Click HERE to order!




Join Lucky on Facebook! Click the Facebook Logo to go to the Lucky Quilt Co Facebook Page!


Check out all new arrivals & recently added merchandise!

Click

HERE

to browse & shop!
QUILTING SERVICES
Lucky Quilt Co. is very lucky to have 2 wonderful quilters to provide quilting services for our customers. Both ladies are a delight to work with and do a superb job!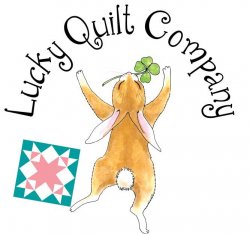 Visit our website and shop online at:
www.lucky2bquilting.com
Store Walk-In Hours:
Tues & Wed 10 - 5
Sat 10 - 3
Nate is at Lucky for Machine Service
Tues & Wed 10 - 5