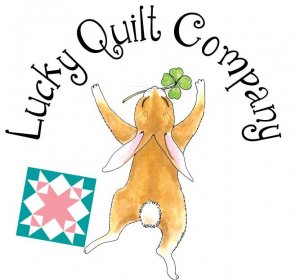 A Cozy Shop & Gathering Spot

423 Main St. Pecatonica, IL
(815) 239-1026

Shop hours:
Tues, Wed, Thurs, Fri 10 - 5
Sat 10 - 3,
Closed Sun & Mon
Visit our website & shop online at

www.lucky2bquilting.com
We're Throwing the Doors Open in April!!!
NOW OPEN Tues, Wed, Thurs & Fri 10:00 - 5:00
AND Saturday 10:00 - 3:00
Mask required over mouth and nose.
Please use hand sanitizer available upon entering the store.


YES! Let's Gather!!!!


Join us at Lucky for
Friday Open Sew
Every Friday from 10:00 - 5:00
Starting Friday, April 2
Click HERE for Lucky's Sewing Studio COVID Guidelines

Only up to 6 people allowed each Friday to assure each person gets a full table for work space and to assure social distancing. Masks are required anytime not seated at table. Click HERE for Lucky's Sewing Studio COVID Guidelines. Reserve your spot for only $5 and receive a $5 off coupon to use on any regular price purchase that day.
Make your reservation(s) today by clicking HERE!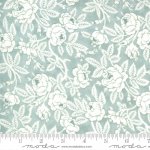 Sanctuary

by 3 Sisters for Moda

Click HERE to browse this gorgeous new collection!



Sanctuary Charm Packs
$9.99
Click HERE to order

JUST ARRIVED PERFECTLY PINK!!!
This beautiful book stand is sew handy wherever you need it! Made of magnetic metal, use it to hold patterns, books, tablets,
phones, rulers, needle minders and more. $29.99

Click

HERE

to shop!
Join us on Facebook
Thursday Night, April 1,
at 6:30 p.m. for Lucky Quilt Co LIVE - Spring Cleaning Sale!
Click HERE for more info
LOOK What's BACK IN STOCK!!!
All Hallows Eve
Pumpkin Floral!
Do you need backing for your All Hallows Eve quilt? Ready to start a fresh new project? Now's the time to grab it! Click HERE to shop!

Sue Daley 16" Rotating
Cutting Mat
Gridlines to aid in precise cutting
Self-healing enables resealing of cuts for a
long lasting surface. $49.90
Click

HERE

to shop!

Mattison & Son Mercantile, Machine Service & Repair has a satellite location inside Lucky Quilt Company! Nate Mattison has been servicing and repairing sewing machines at his Oregon, IL location for several years. He services all brands and ages of sewing machines. NATE is at Lucky on Tues & Wed.
Make an appt with Nate by calling him at (815) 631-6639.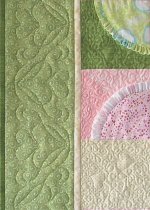 QUILTING SERVICES
Lucky Quilt Co. is very lucky to have 2 wonderful quilters to provide quilting services for our customers. Both ladies are a delight to work with and do a superb job!

Click

HERE

for more information.
Lucky Quilt Company




423 Main St. Pecatonica, IL 61063




Mailing Address: P.O. Box 128 Pecatonica, IL 61063


(815) 239-1026
Visit us at www.lucky2bquilting.com