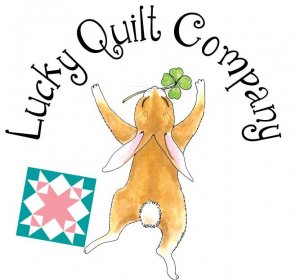 Cozy Shop & Gathering Spot

423 Main St. Pecatonica, IL
(815) 239-1026
Shop hours:
Tues, Wed, Thurs, Fri 10 - 5
Sat 10 - 3
Closed Sunday & Monday
Mask required while in the store. Thank you!
Visit our website & shop online at www.lucky2bquilting.com


LORI HOLT's MOST RECENT


STITCH COLLECTION 30% off



EVERY SINGLE BOLT!!!
FQ Bundles & 5" Square Packs
ALL Lori Holt FQ's in shop 30% OFF!!!!
Click HERE to shop!
Join us at Lucky for
Friday Open Sew
Every Friday from 10:00 - 5:00

Up to 8 people each Friday! Each person gets a full table for work space and to assure social distancing. Masks are required anytime not seated at table. Reserve your spot for only $5 and receive a $5 off coupon to use on any regular price purchase that day.

Make your reservation(s) today by clicking HERE!

Mattison & Son Mercantile, Machine Service & Repair has a satellite location inside Lucky Quilt Company! Nate Mattison has been servicing and repairing sewing machines at his Oregon, IL location for several years. He services all brands and ages of sewing machines.
NATE is typically at Lucky on Tues & Wed.
Make an appt with Nate by calling him at (815) 631-6639.